POWER BI "BACK TO SCHOOL" CONTEST 2019 RESULTS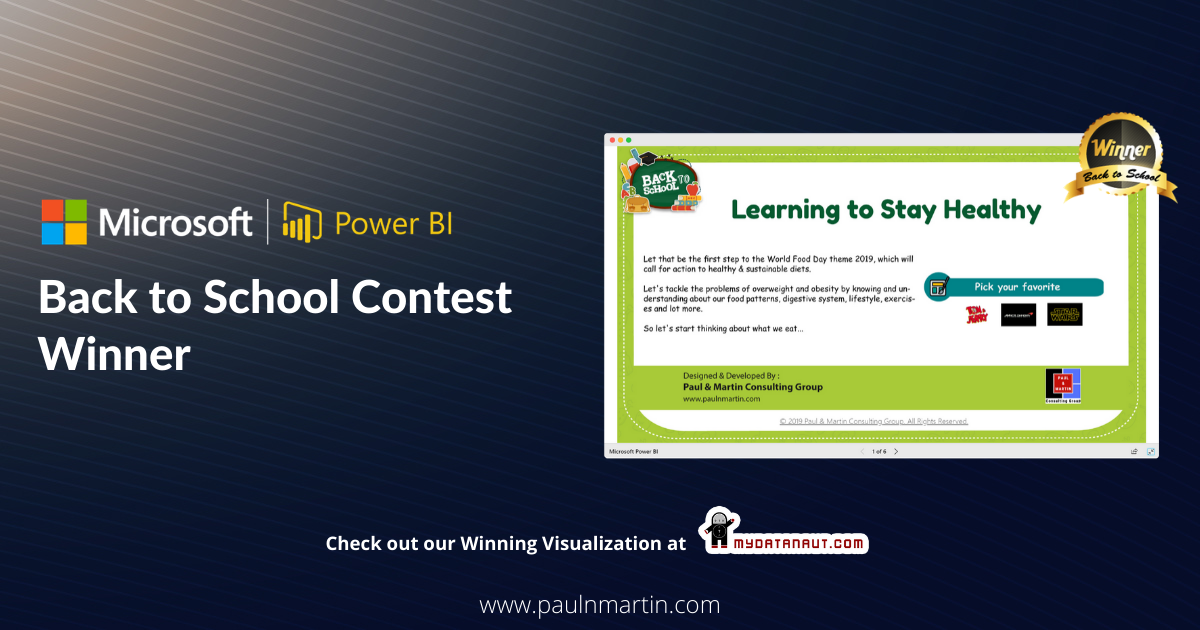 We have always loved Microsoft contests! and after the FIFA win, we were geared up for the "Back to School" contest announced by Microsoft to engage and empower students with Power BI.
25 SEP 2019, Cochin, India
Taking the STEM based lesson on "Digestive System", our team came up with the Power BI visualization utilizing most of the functionalities and features, thus giving us the runner up position in the contest. This visualization is our humble effort to educate our children about food, digestive system, exercises and lifestyle.